Travel medicine is continually evolving and as new diseases emerge it is important that Travel Health professionals are aware of these developments.
Worldwise prides itself on being able to provide educational opportunities that are tailored to suit the audience either as seminars or hands-on training in an outside setting.
Upcoming Events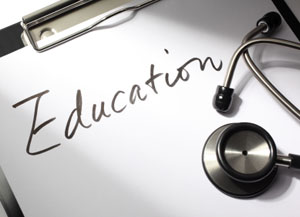 Worldwise EDU Travel Medicine Education Series
First Session - Aug 26, 2017.
This 6-part series is designed to assist in preparation for the Certificate in Travel Health (CTH) examination and for ongoing Travel Medicine professional education. We encourage you to attend the full series - however individual session enrollment is permitted.
View more information

ACTM Southern Cross Travel Medicine Conference 2017 MELBOURNE
September 8-10, 2017.
Topics for discussion this year will include: Global Epidemics and their impact, Prioritising Travel Vaccines, Infectious Diseases of the Asia-Pacific Region, Travellers' Diarrhoea, Travelling with children, Senior Travel – An approach to Vaccination, Immunocompromised Travellers, Altitude Sickness, Rabies, TB and Travel, Medical tourism, The returned traveler and importation of Infectious Disease, Malaria updating, Antimicrobial resistance and New Emerging Diseases. In addition, there will be a course on Yellow Fever for those requiring ongoing certification for New Zealand Purposes.
The Southern Cross Meetings are under the Auspices of the Australasian College of Tropical Medicine, and the next upcoming meeting in Melbourne in September will be known as ACTM2. The first of the meetings was last year here in Auckland where Robert Steffen [Switzerland] and Joe Torresi and Peter Leggat [Australia] presented. Robert will be back again this year together with Marc Mendelson from South Africa, and as such there will be a particular focus on travellers health issues in Africa.
View more information
Zika Consultations now available at Worldwise
Book your Zika Consultation today
If you have a trip booked to a destination where there is threat of the Zika virus and are not sure what you should do, we can provide you with all the latest details to help you make an informed decision. Book in for a Zika consultation at our Worldwise Auckland clinic.
View more information
Worldwise Medical Director receives award
Each year, James Cook University in Townsville, Australia recognises those who have made an outstanding contribution in their field of endeavour through an 'Outstanding Alumni Award' programme. A big congrats to Dr Marc Shaw, who has Just this morning, received his award for his outstanding contribution to Travel Medicine!!
View more information